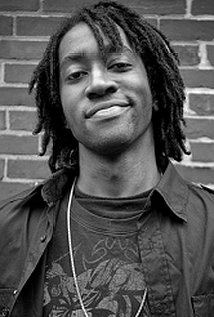 Deven Christian Mack (born April 22, 1988) is the voice actor for Vile. He also voiced Darcy, the reincarny from All Hallow's Evil. Outside of the game series, he is known for voicing several characters such as Rockoon (Terrain of Magical Expertise), Zach Freeman (The Day My Butt Went Psycho), Zeo Abyss (Beyblade: Metal Fusion), and Lab Rat (Grossology). He has also been the voice actor in some of Chris Gianelloni's previous creations, such as the 2007 point-and-click game Hewitt and the commercial Chris made for the Tyson Kickoff contest in 2009. As of now, he is mainly a voice caster/voice director for other productions.
Deven's performance as Vile is, according to his words, "partly derived from Martin [Billany]'s abridged Marik Ishtar, which in turn is partly derived from J.T. Ross's voice of Marik in the actual Yu-Gi-Oh show." This can mostly be heard whenever Vile is being sarcastic or excited. It's also more evident in the early games in the series, when his voice is louder and less subdued. As the series goes on, Vile's voice becomes calmer.
Ad blocker interference detected!
Wikia is a free-to-use site that makes money from advertising. We have a modified experience for viewers using ad blockers

Wikia is not accessible if you've made further modifications. Remove the custom ad blocker rule(s) and the page will load as expected.