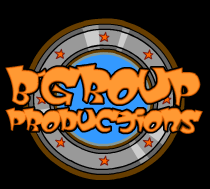 Bgroup Productions is the name of the group that originally published the Reincarnation series, along with several other games. The members included Chris Gianelloni, artist, actor, and writer; Brian Bruhn Jr., writer, director, actor, and editor; Hank, actor and writer; and Wack, actor and writer. The group started in 2002 and seems to have dissolved in 2012. Chris went on to form Vile Media.
Ad blocker interference detected!
Wikia is a free-to-use site that makes money from advertising. We have a modified experience for viewers using ad blockers

Wikia is not accessible if you've made further modifications. Remove the custom ad blocker rule(s) and the page will load as expected.